What the Rabbi Saw Page
I have finally gotten back into doing plays. My most recent (and first) is 'What the Rabbi Saw.' Here are a few pictures of the cast. Hopefully I will get more to show.
Click on small picture to see larger version.
I appologize for the slow loading of the page. I'm working on the load speed.
Jerry and me. Yep, I look stupid.
Zoe, Scott, Nikki, and Brett.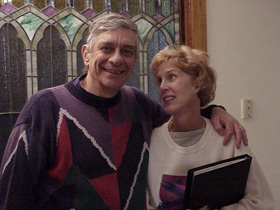 Steve and Priscilla.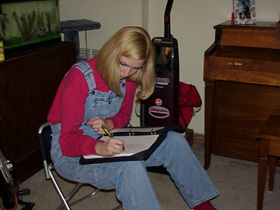 Lynn, our Assistant Director.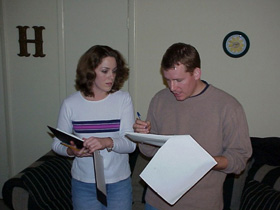 Scott and Nikki.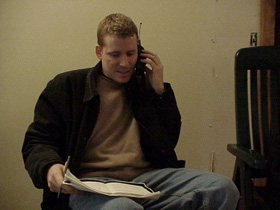 Scott, hmm... on the phone again..
Zoe and Nikki.
Us.
Steve.
Nikki, Brett, and Zoe.
Zoe.